You are here
Orlando City Secure Comfortable Win over Philadelphia Union
Orlando City failed to make it to the play-offs and their fate was decided more than two weeks ago.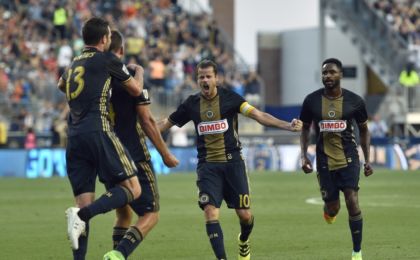 Yet, manager Jason Kreis believes that there is a strong foundation for the club to build upon. Even with former world Player of the Year Kaka, they were unable to make an impact in the MLS campaign. A string of poor results from the start of September ultimately sealed the fate of the club as far as the 2016 season is concerned. Since the 4-1 win over Montréal Impact, the team has been able to get only one point and it came in the goalless draw against Toronto.
Kreis said that the final two matches of the season will be extremely important for him as far as gauging the squad is concerned. Orlando were up against Philadelphia Union and DC United in the final two games of the season. The words from the manager seem to have had a profound impact on the players, as they managed a comfortable 2-0 win against Philadelphia in the penultimate league match. Carlos Rivas and Julio Baptista came up with the goals to secure this victory and Orlando will be hoping to conclude the season on a high. One of the disappointments of the game was Kaka's failure to get on the scoresheet.

"It was a really positive performance from everyone, from the starting lineup to the guys who came in as substitutions. I think they're stating their case about where they want to be next year. It's been my feeling for a while now that when the players on the team are fully committed to defend is when we get results. When we're not fully committed to defend, we don't get results. I think tonight we saw a concerted effort to give their best defensively," said Kreis.