You are here
KAKA: RONALDO HAS A VERY STRONG MIND
Former Real Madrid star Kaka spoke about the Champions League final clash between Madrid and Juventus.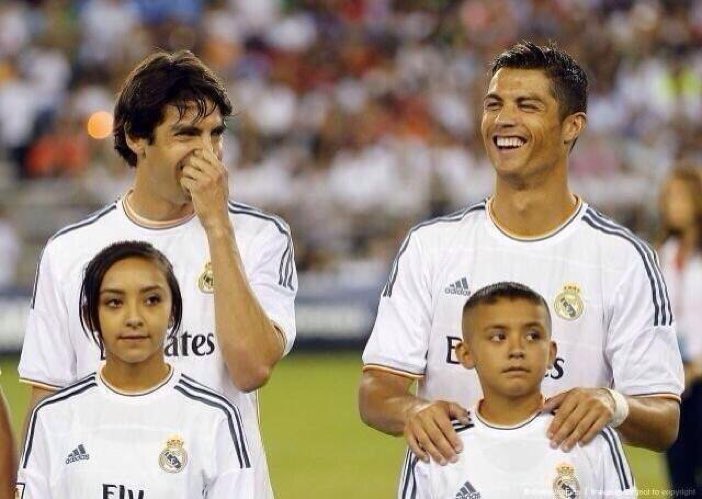 He cheered his former club to go on to lift the title for a record time. As a matured player himself, he added that Madrid star Cristiano Ronaldo's work ethics and discipline would help him continue to churn out results even in his thirties. Kaka also praised his Brazilian counterpart DaniAlves who has seen resurgence at Juventus.
Kaka has played with stars from both sides but his heart still lies with the Bernabeu. He wished they lift the cup but he warned them to be wary of their rivals. The Major League Soccer footballer with Orlando City and the highest paid in the league said Alves, 34, and Ronaldo, 32, would continue to rule the game for the next few years.

Both players are top professionals in their roles. Kaka reveals that Ronaldo cares so much for his body, his food and health. He said aside being talented, his motivation is so strong. On Alves, he said the former Barcelona man was using techniques and everything available in the game today to play very well even at his age.
Kaka recently claimed it was very strange that AC Milan was running without its former owner Silvio Berlusconi. After the change of ownership, the new owners are working hard at helping the club back to its former glory. Kaka won the Serie A and two Champions League titles with the Rome-based outfit in his first stint. Milan fell from grace but the owners are hoping to help them regain their former status in continental football.