You are here
Kaka backs Neymar to win Ballon d'Or after Ronaldo and Messi
Brazilian superstar Kaka has picked up a potential candidate who could end Cristiano Ronaldo and Lionel Messi's dominance in the Ballon d'Or. The pair have shared the accolade over the past nine years, with the former favourite to claim his fifth Ballon d'Or in December.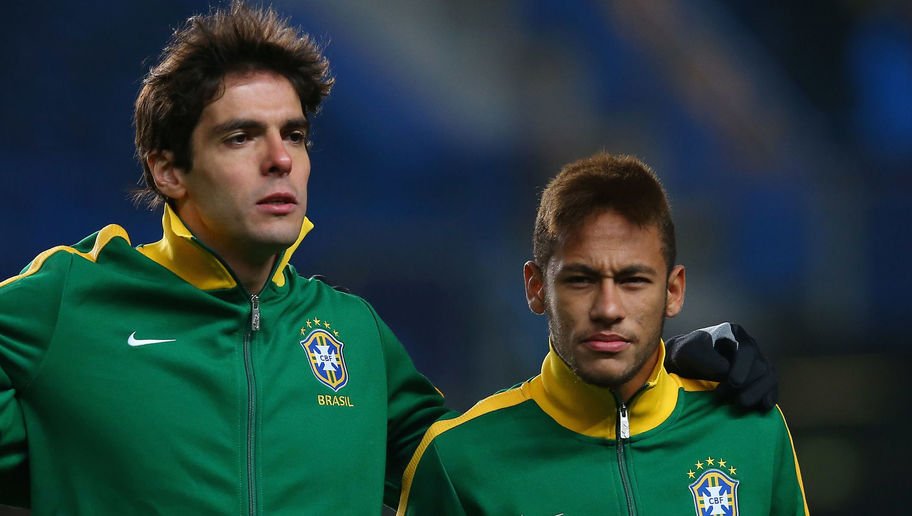 Kaka, who was the last player to be crowned with the prestigious award prior to the Ronaldo and Messi dominance, feels Neymar has the potential to break the duo's reign in the future, he told AS: "It's incredible to win an individual award in a team sport, and also one where everybody wants to be able to say: 'I'm the best.
"I tried to maintain a good level of form and I understood that the award was for what we did as a team. I am always grateful to my teammates at Milan for what we achieved. Football isn't an exact science so it's difficult to say what will happen in the future, but I would say that the next winner of the Ballon d'Or after Cristiano and Messi will be Neymar."
Neymar made a surprise move from Barcelona to Paris Saint-Germain in the summer, and many suggest that the switch is proportional to his ambition of becoming the best player in the world. Nevertheless, his desire could be short-lived unless Paris Saint-Germain go on to win the Champions League, which they have not reached close to achieving in recent years.
Meanwhile, Kaka is said to be mulling over retirement after deciding to end his three-year association with MLS side Orlando City. The Brazil international could not help the club reach the playoffs, and he eventually opted against signing a fresh deal. Despite his regular injury concerns, Kaka will remain a notable figure in Brazilian football having won seven trophies with Milan and Real Madrid whilst also being part of the Brazilian squad which won the 2002 World Cup and two Confederations Cup in 2005 and 2009 respectively.