You are here
DIAZ GRATEFUL FOR KAKA CHANT
AC Milan attacker Brahim Diaz is grateful to the fans after they reworked an old Kaka chant for him. Diaz talked about the reworked Kaka chant and the Milan fans in an exclusive interview with media portal DAZN.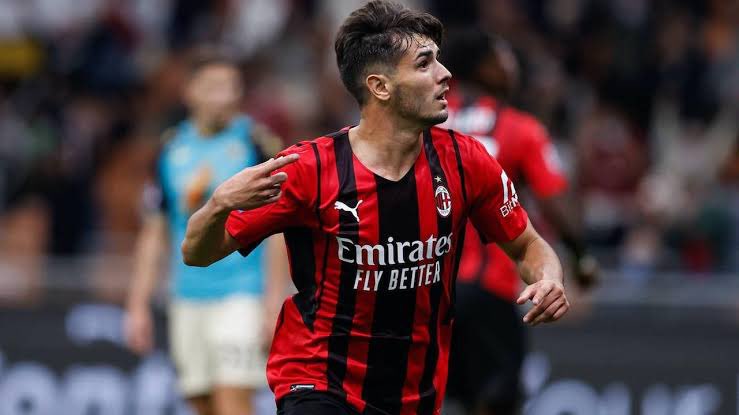 Diaz spoke to the abovementioned media portal shortly after he came off the bench to score as Milan secured a 2-1 away win over Spezia in an Italian Serie A encounter played at the end of last month.
Apart from Diazwho scored five minutes after he was subbed on,Daniel Maldini also scored for the Rossoneri at the StadioPicco. Young attacker Daniel Maldini is the son of Milan legend Pablo Maldini and the grandson of another Milan legend, Cesare Maldini. Pablo Maldini is also a director at Milan and he has played a big role in getting the club back to the top of European football via the Champions League. The Rossoneri returned to the Champions League stage for the first time in seven years this season by finishing second on the league standings at the end of theItalian Serie A last term.
Milan star Diaz thanked the fans for the special reworked Kaka chant and that it was incredible to hear the fans dedicate the chant of a club legend to him.
Kaka is a Milan legend who performed at thehighest level for the club several years and the Brazilian superstar reached the peak of his powers with the 2007 Ballon d'Or Award. He was given the award thanks in part to his brillianceas he led Milan to the Champions League title at the end of the 2006/07 season. After several years at Milan, Kaka moved to Real Madrid in a big-money transfer in the summer of 2009 and he also went on to play for Orlando City in the MLS (Major League Soccer) before he called time on his playing career.