You are here
Chelsea getting a special player inZiyech
Hakim Ziyech will be soon joining Chelsea as the club has signed a deal with him. Former Ajax and Manchester United manager Louis van Gaal has commented Ziyech as a special player. He is looking forward to seehow the Morocco footballer will be thriving in Stamford Bridge. Lampard has signed Ziyech for £33 million. The matches inNetherlands have already been dismissed due spread of coronavirus. With the league suspendedhe is free to join Chelsea anytime in the future.The striker has been playing four years in Ajax where he has scored 49 goals by appearing in 165 matches.
Blues have signed the deal with Ziyech expecting him to bring something extraordinary to the field. Willian and Pedro's contract are nearing their expiry dates and with the arrival of Ziyech, they are expecting changes in the strikers end.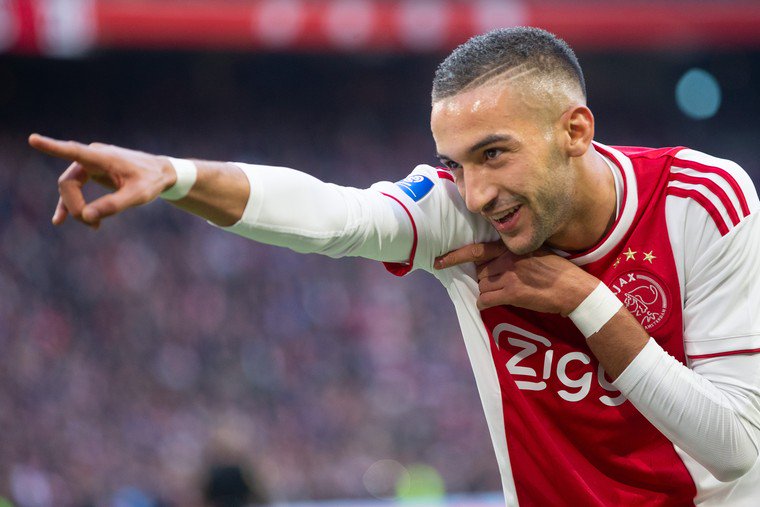 Van Gaal is sure that Ziyech will become a favourite one of the fans. His game contains a few faults which can be changed. They have found the exact player who is worth the money. According to Van Gaal, the forward has developed a lot in creativity and also so as a team player. He scores goals and at the same time is good with assist and this is whatmakes a player special.
Besides Van Gaal, there are many who have suggested that the 27-year-old will be an exceptional player in Chelsea. Boudewijn Pahlplatz who is the former coach of FC Twente in an interview with Sky Sports said that he has been playing in Netherlands for the past seven to eight years. He is well aware of the situation in Eredivisie and nowit's time for him to explore about the Premier League.It might be difficult for him to adapt to the gaming style of the league but in the end, he will be victorious in it.
"The step to the Premier League will do him good. He will be playing with the best players every day and that is a new challenge for him. I think he will do well there."